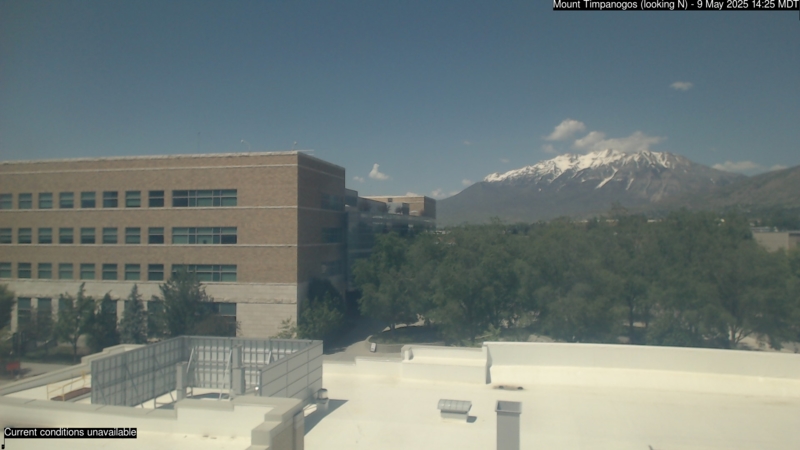 Current picture of 11749' (3851 m) Mount Timpanogos looking north from the campus of Brigham Young University. The quad in the foreground is at an altitude of 4660' (1420 m).
Mount Timpanogos is a convenient local indicator for short-term forecasts - measurable precipitation is unlikely unless the cloud base is lower than the peak of the mountain.
Return to BYU ESC Weather home page.
Contact the BYU ESC weather station manager with questions or comments about this page.
© 2023. Brigham Young University. All rights reserved.